ADVERTISING DEPARTMENT
James Briggs - DIRECTOR OF ADVERTISING SALES - (440)994-3249 - jbriggs@starbeacon.com
RETAIL & CLASSIFIED DISPLAY ADVERTISING REPRESENTATIVES
Brian Phelps -  (440)998-2323 x109 - bphelps@starbeacon.com
Shelley Lipps - (440)998-2323 x108 - slipps@starbeacon.com
Bonnie Lampela-  (440)998-2323 x105 - blampela@starbeacon.com
CLASSIFIED ADVERTISING - Help Wanted, Autos, Homes, Rentals, Garage Sales, Etc.
Joanne Varee - Amy Malasky  (440)994-3240
2020 Rate Card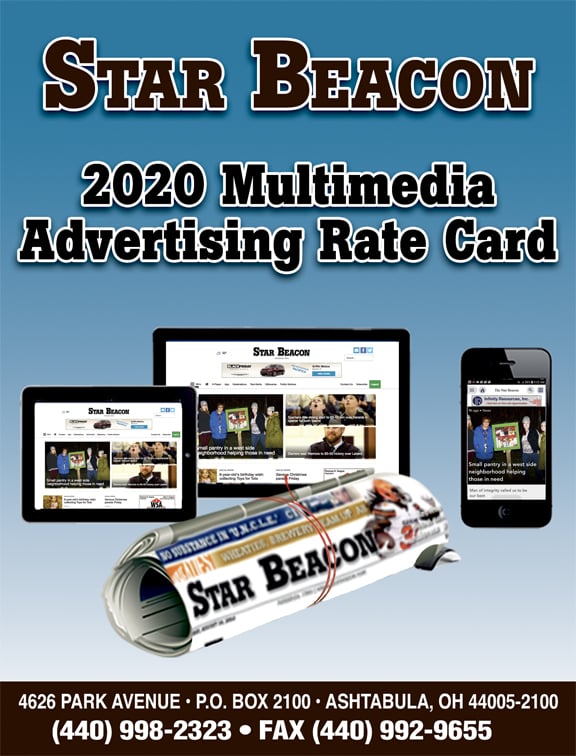 SUFFIELD TOWNSHIP [ndash] Theron F. Nesbitt, Sr., 70, died peacefully January 17, 2020, with his family at his side. Funeral arrangements are incomplete and will be announced by the Thompson-Smith-Nesbitt Funeral Home.